AZFA MEMBERSHIP INCLUDES EXCLUSIVE ACCESS TO:
Our membership directory – an address book containing the contact information for every AZFA member.
A network of professionals as well as vendors that can help guide and complete your projects.
Unique content and project information prepared by zoo and aquarium professionals from around the country, complete with project descriptions, specs and more.
"The Outlet" newsletter – Our email newsletter featuring the latest happenings in the organization and around the world.
Conference information, including upcoming conference agendas, previous conference highlights and discounted conference fees.
Please note that all AZFA memberships are good for the calendar year in which you join or renew.  If you join or renew in order to register for the annual conference, you will still receive a renewal reminder in January of the following year.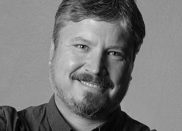 Mark Fisher
Senior Director of Facilities, Planning and Sustainability, Cincinnati Zoo and Botanical Garden
In 2006, Mark came on board at the Cincinnati Zoo as the Senior Director of Facilities and Planning. In addition to the standard duties of a facilities manager, Mark is also the driving force behind the Zoo's sustainability movement. By implementing the most aggressive green building program in the nation, along with producing dramatic reductions in natural resource consumption, he has taken the Zoo from an organization that barely had a recycling program, to becoming the greenest Zoo in America.
You can contact Mark and all our members by referring to our directory.