Are You Plugged In?
Welcome to our digital news page! We're hoping this page will engage our members an keep them updated with committee and conference happenings, safety and sustainability tips and an opportunity to show off the hard work we are all doing. We've also created a space for getting to know the board.
This page was updated on 8/27/2023
Tik Toks and Other Exciting Updates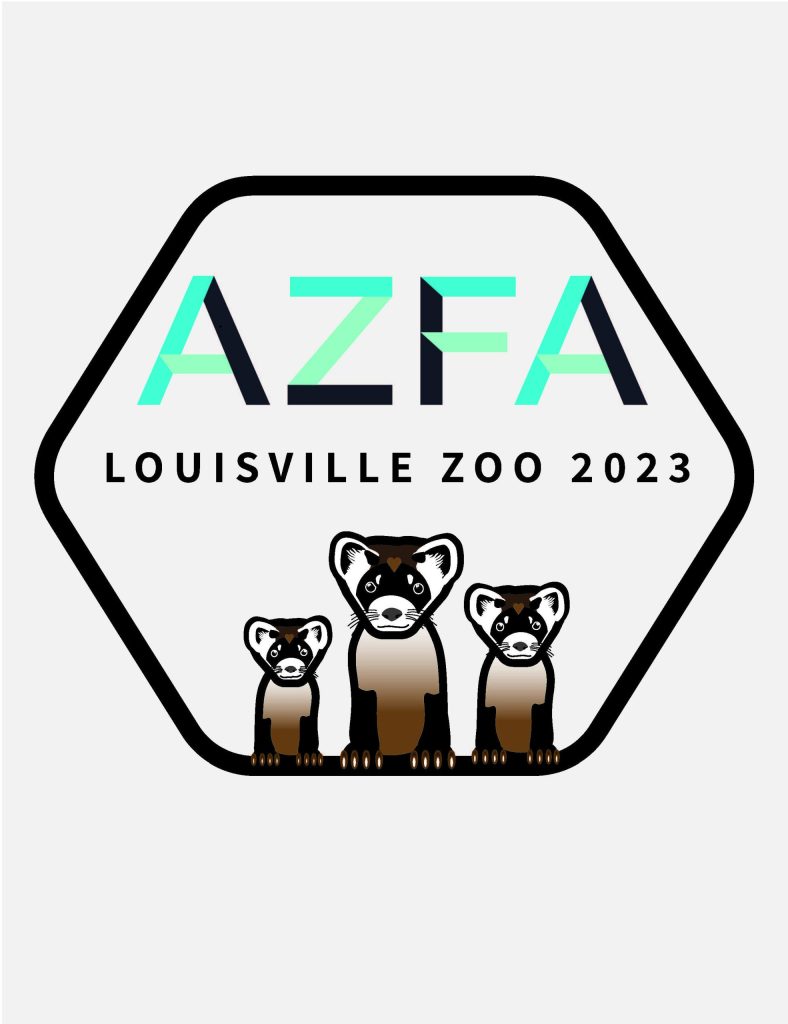 2023 Conference Updates
Registration is live! Check out the early bird rates!
The Louisville 2023 Conference Committee is hard at work putting together a diverse agenda of educational sessions that should have something for everyone. The overall theme of the conference is Integrated Design for the Built Environment, but topics include:
Sunday, October 1st
9:00 – 10:00 a.m. Registration Table Open
11:30 a.m. Top Golf - Advanced Sign Up Required
6:00 – 9:00 p.m. Icebreaker
Monday, October 2nd
6:30 – 7:45 am - First Time Attendee Meet & Greet Breakfast
7:30 a.m. – 3:00 pm - Registration table open
8:00 am - Welcome Remarks
8:30 – 9:30 am - Session 1 – Keynote: Integrated Design for the Built Environment – Matt Vansweden
9:35 – 10:25 am - Business Meeting & Elections
2024 Host Presentation – Audubon Zoo
10:40 – 11:00 am - Vendor Introductions
11:00 a.m. – 12:00 pm - Session 2A: Controls Modernization & Data Management – Stephenie Ritchey, Cincinnati Zoo
- Session 2B: AZA Accreditation is Everyday – John Walczak & Erica Lipanovich, DVM
- Session 2C: Hands-On Workshop – Keys & Locks
1:05 – 2:05 pm - Session 3: Presenting Sponsor Brightly – Marissa Lambert and Elayne Hudson
2:15 – 3:15 pm - Session 4A: Writing the Sustainability Rule Book – Where Do We Start? – Stephenie Ritchey + Panel
- Session 4B: LSS – Building a Life Support Program: A Water Quality Approach – Lonnie Lamb
3:30 – 4:30 pm - Session 5A: Sustainability Panel – Balancing Tradeoffs by Region – Bob W, John B, Enrique, Sean
- Session 5B: World of Aerial Ropeway Transportation – Ted Blazer, Doppelmayr Ski Lift.
4:30 – 6:00 pm - Vendor Mixer – Headshot Happy Hour - Time to update that LinkedIn Profile Photo!
Tuesday, October 3rd
8:00 – 9:00 am - Session 6 Keynote: GRAZE Mental Health – Erin McNally
9:10 – 10:10 am - Session 7A: Concrete's Role in Sustainability – Phil Kresge, NRMCA
- Session 7B: Exhibit Design & Safety – Erin McNally
10:15 – 11:15 am - Session 8A: Kulture City - Sensory Inclusion
- Session 8B: OSHA Training – Fundamentals of Fall Protection – Laura Witt
11:25 a.m. – 12:25 pm - Session 9A: Freight Farms
- Session 9B: OSHA Training – Confined Space Awareness – Laura Witt
2:40 – 3:40 pm - Session 11A: Building a Supplier Diversity Program – Candace Bingham, St. Louis Zoo
4:00 – 5:00 pm - Session 12: Closing Presentation – Mark Fisher, Cincinnati Zoo
Wednesday, October 4th
8:00 a.m - Buses load for Zoo Day
8:30 am - Welcome Breakfast
9:00 a.m. – 2:00 pm - BTS tours or explore on your own.
12:00 – 1:00 pm - Lunch & Group Photo
2:00 pm - Buses load for hotel return
6:00 pm - Buses load for Riverboat Cruise
6:30 – 9:00 pm - Closing Banquet
Thursday, October 5th
8:00 am - Buses load for Cincinnati Zoo - Advanced Registration Required
9:15 am - Welcome, Group Photo, and Breakfast
9:30 a.m. – 1:30 pm - Explore on your own or optional tours.
2:00 pm - Buses load for Louisville return
3:30 pm - Arrive at Seelbach hotel.
6:00 – 10:00 pm - Boo at the Zoo event option for those still in the area.
Note: For those joining the post-conference tour, DO NOT book flights departing earlier than 6:00 p.m. on October 5th. Also consider departing from Cincinnati airport instead of returning to Louisville.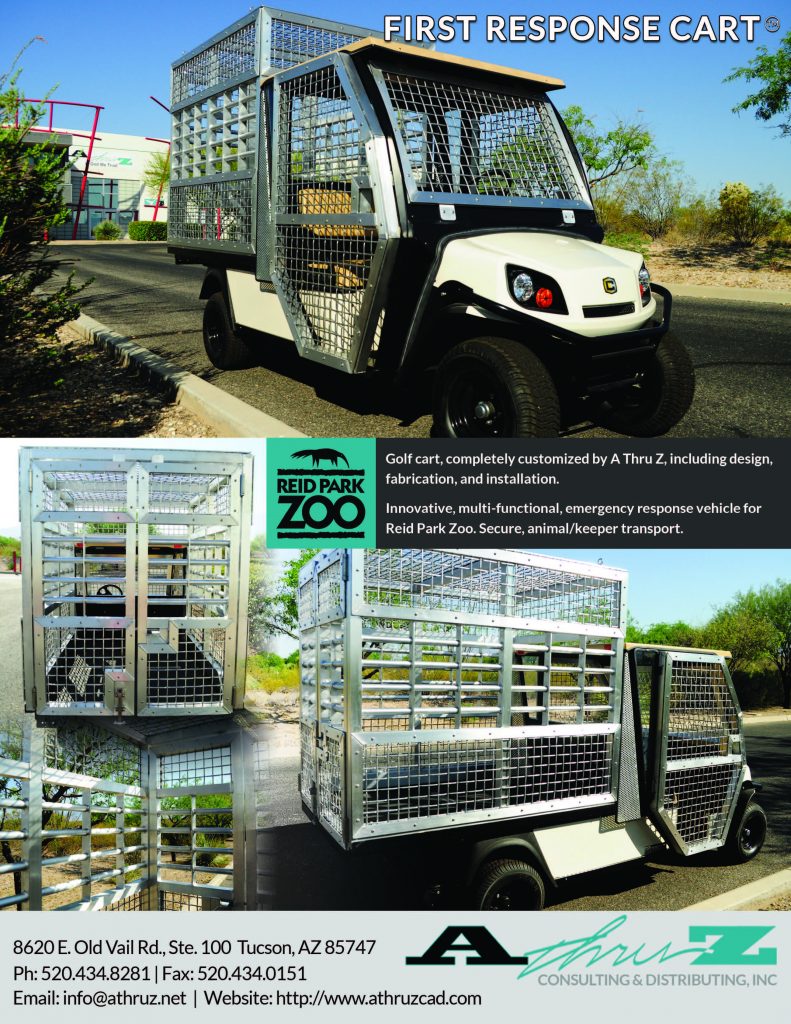 Welcome New Members!
Since April 2023
Bill Abraham Facilities Maintenance Manager, East Coast Zoological Society of Florida Inc
Amber Acord Sr. Facilities & Grounds Manager, Akron Zoological Park
Bill Almond, Topeka Zoo
Katie Bang Sr. Director of Facilities & the Built Environment, Woodland Park Zoo
Richard Bauer HVAC Technician, Woodland Park Zoo
Casey Beary Anderson Maintenance Laborer, Woodland Park Zoo
Jason Belcher Facility Operations Manager, Potawatomi Zoo
Ted Blazer Vice President - Urban Development, Doppelmayr USA
Cassie Booth HR Generalist, Toronto Zoo
Kelly Bruther-Blakely Operations Administrative Assistant. Woodland Park Zoo
James Call Senior Fire Protection Engineer, Smithsonian Institution
Austin Chipperfield Maintenance Tech 1, Tennessee Aquarium
Janice Cohen Manager, Creatures Great and Small Animal Park
Katelyn Coley Volunteer, Johnny Morris' Wonders of Wildlife Museum and Aquarium
Joel Durant Facilities Maintenance Worker, Woodland Park Zoo
Darian Fonticiella Construction Manager , Zoo Miami - Miami-Dade Parks and Recreation
Silvestre Gomez Facilities Manager, Houston Zoo, Inc.
Robert Gonzales Sr Park Maintenance Supervisor, LA Zoo
Milan Green Doctoral Student, Pennsylvania State University
Joseph Harting Assistant Facilities Supervisor, Smithsonian Institution
Justin Helm Project Manager, Woodland Park Zoo
Matthew Hill Maintenance Manager, Woodland Park Zoo
Adam Hoeft Maintenance and Facilities, Northeastern Wisconsin (NEW) Zoo
Jeffrey Holbrook Asst. Manager of Facilities, Georgia Aquarium
Stephen Holt Director of Facility & Exhibit Maintenance, Orlando Science Center
Adam Jenks, Topeka Zoo
Liv Johansson Sustainable Waste Management Specialist , Woodland Park Zoo
Marc Kind Director of Aquarium Operations, Adventure Aquarium
Ken Kroeger Project Manager, Woodland Park Zoo
Patrick McKenzie Director of Campus Services, Denver Zoo
Vicky McNamar Project Superintendent & Rides Regulatory Compliance Specialist, Cheyenne Mountain Zoo
Chris Meenach Hydroponics Specialist / Horticulture Supervisor, Cheyenne Mountain Zoo
Steven Perez Building Maintenance Supervisor, Albuquerque Bio Park
Mark Petracek Director of Facilities, Lincoln Childrens Zoo
Dennis Poon Project Manager, Woodland Park Zoo
Stephane Poulin Director of Living Collections, Maintenance, and Exhibits, Arizona-Sonora Desert Museum
Chas Pratt Construction and Maintenance Manager, San Diego Zoo Safari Park
Mellissa Reed Vice President of Finance - Chief Business Officer, Akron Zoological Park
Frederic Rivard Director of Construction & Maintenance, Zoo de Granby
Christopher Roddy Senior Director of Facilities and Grounds, Akron Zoological Park
Sean Ryan Facility Maintenance Technician, Woodland Park Zoo
Nolan Shinn Exhibit Tech, Woodland Park Zoo
Jeff Spurgin Carpenter, Tennessee Aquarium
Dale Stafford Site Designer, GLMV Architecture
Nathan Storme Senior Capital Projects Manager, Akron Zoological Park
Kelly Teichmiller Maintenance Projects Coordinator, Moody Gardens
Bill Wargo Director Facility Operations, Potawatomi Zoo
Jason Wills Maintenance Supervisor, Topeka Zoo
Chris Witherspoon VP of Science Education, Virginia Aquarium
Matthew Woerner Maintenance Lead, Woodland Park Zoo
John Wynne Plumber, Tennessee Aquarium
rEcent Forum Posts?
Have you checked out the forum lately? Here are some recent posts that folks are looking for some help or answers on!
Securing 2" Rope for Orangs
Danielle Green
Looking for ideas on securing 2" rope inside netted enclosure for Orangutan. We are considering eye bolts and securing the rope to itself, clamps to secure rope to a post....not as familiar with hardware and tools for this large sized rope....ideas?
Clark Waldram Conservation
2023 Virtual Auction Raised $3,157
The AZFA annual Auction raises funds for the Clark Waldram Conservation Fund. Clark started working at the Kansas City Zoo in April of 1996. He immediately fell in love with working there as the Maintenance Supervisor; he also loved all the animals and enjoyed exhibit design and construction. Once Clark attended his first AZFA Conference he was hooked on the love and knowledge of its members. He wrote multiple articles for the AZFA newsletter and was awarded a free trip to the Calgary, Canada Conference in 2000. He was beyond excited to attend, but sadly never made it because of the crash that took his life on September 18, 2000.
The Clark Waldram Conservation Fund was created in honor of his passion and energy for conservation projects in the exhibit world. The fundraising began as an auction with the hopes of using a little money to go a long way when paired with our innovative spirit. Since then, the fund has provided zoos and aquariums with everything from professional expertise to much-needed supplies and building materials for conservation projects both local and worldwide.
Our most recent projects have included supporting the Punta San Juan Program and their need for constructing temporal housing and partnering with Oklahoma City Zoo Curator of Herpetology to aid in habitat restoration activities designed to protect, expand, and connect the habitats of the critically endangered Guatemalan Beaded Lizard and Campbells Alligator Lizard.
Recent Clark Waldram Grant Funded Project Reports
Upscaling habitat restoration efforts for the conservation of Heloderma charlesbogerti and Abronia campbelli
Oklahoma City Zoo and Fundesgua
Campbell´s Alligator Lizard (Abronia campbelli) and the Guatemalan Beaded Lizard (Heloderma charlesbogerti) are critically endangered due to the decline in extent, connectivity, and quality of habitat due to unsustainable agricultural practices. Our investigations have culminated in the discovery of new distribution areas for both species. Campbell´s Alligator Lizard presents two new distribution zones that are completely disconnected from the original distribution zone; therefore, it is urgent to increase and connect these three known distribution zones for the species. We recently discovered a new population of H. charlesbogerti and subsequently established a new natural reserve the "Dry Forest Biotiope" to conserve the forest harboring this population. This area requires habitat restoration within and around the reserve borders.
The pressing need for broadening current habitat restoration efforts for both species, ignited by new scientific advancements, matches the increased involvement of local people. This situation creates a momentous turning point and opportunity for the program to expand habitat restoration efforts. To meet the project needs we will increase our efficiency through the application of technical tools to improve nursery irrigation and the planting processes. With the support of the Clark Waldram Conservation Fund, we are ensuring results at the desired scale, quality, and time needed for the conservation of Campbell´s Alligator Lizard and the Guatemalan Beaded Lizard.
Continue reading the report HERE
Get to Know Your Board!
Earle Blomberg
AZFA Treasurer
Earle Blomberg is the Treasurer on the AZFA Board. Earle is the Facilities Maintenance Lead at Northwest Trek Wildlife Park. He has worked at Trek for over 36 years, starting as a seasonal employee while he was in high school. Over the years he has been responsible for all aspects of maintenance and mechanical work throughout the park and is the certified operator for the park's water system. Earle is a native to the Washington area and has enjoyed running, camping, and hiking in the Cascade Mountains. Outside of work, Earle spends most of his time with his wife Stephanie, dogs Yui and Lumen, and with his growing granddaughter, 3-year-old Lily. Let's get to know Earle a little better!
In your 37 years or so at Trek, what is your favorite project that you have gotten to be a part of?
The new electric trams and Tour Station. On this project I was involved from day one of design and through construction. I had the opportunity to provide a lot of input based on our old trams and what we would need for the new trams.
How many cars do you have and what are they?
Currently my wife Stephanie and I have four cars and an RV. I hate to say three of the cars are mine, it has taken several years to convince my wife to give up her Saturn Vue, which served a good life, but was starting to go down hill quickly. She loves her 2017 Prius prime because in 3 months she has only had to put in a half a tank of gas twice. She charges it at home about 60 cents a night and her work has a free charger. I bought a 2014 Rav 4 which was to be her car when I paid it off, but she kept hanging onto that ol' Saturn. I sold my motorcycle and bought a 2000 Porsche Boxster. The Boxster has been a lot of fun and work. Being a twenty-three-year-old car there are certain things that wear with age not mileage.
I have always worked on my own cars, but over time I got tired of doing my own repairs, with the Boxster that has brought the enjoyment back. I also have a 1983 Landcruiser FJ60. This has been a project for many years. It has not gotten the attention it deserves that last ten years. I have thought about selling it, but my son said he didn't want me too. He would like to work on it with me in the future when he moves back to the area. So, I guess I will be keeping that for another nine years when he gets out of the army.
Tell us about those perfect dogs!
A little over a year ago we rescued two pit bull mix dogs. We had been with out any sort of pet for four months, the longest we'd gone without a pet in 27 years. A friend of my wife knew we had lost our dog near the first of the year and said she had a coworker who's son had needed to rehome his dog. Well, we ended up with two dogs because his ex didn't want the other dog either during the separation. We could not bring ourselves to separate them! Yui is three and Lumen is six and they had grown up together. Both dogs have totally different personalities. One dog took to me (Yui) and the other dog took to Stephanie (Lumen). Lumen after ten months is finally wanting attention from me. Yui she is a lap dog even though she is 85lbs. She has no problem climbing up on the recliner and laying her head on my chest and sleeping (snoring). We were not sure how they would act out in the public as they were never really socialized. They have been amazing meeting new people and other dogs. They love going for walks. One of their favorite things is going in the RV. As soon as we are getting the RV ready to go, they just want to sit in there as we load it. They know when we go in the RV, they will get several walks a day and get to go to the beach and chase balls.
Why have you stayed at Trek so long? What has kept you here?
I started as a seasonal at Trek when I was in high school. My plan was to work summers while I was in college. They posted a fulltime position for maintenance which I applied for and was hired on fulltime. I was working fulltime and going to college at night. I had originally planned to move on and get a degree in computers and robotics. After working several years, I realized I would not be happy sitting behind a desk all day. Trek gives me a chance to do a variety of different types of work. I enjoy all the different aspects of the job. In the last ten years I have been able to take on more projects. I was able to design our new wolverine holding area which the crew built and is now new standard for holding areas. Everyone at Trek works together it is more like a family, even as the number of staff grows it still has that feel. I can honestly say that I would not want to work anywhere else.
If you could do something huge to make Trek more sustainable, what would you do?
This is a tuff one as we have always tried to be more sustainable. I would love to see us get some solar panels. With new electric trams having a display of how much power we are generating and how much power it takes to run the trams I think would be beneficial in several ways. We could offset the power that the trams use and would be a great interactive experience for the guests.
Which Board Member do you want to know better?
John Borgmeyer
Honors and Awards Committee
Committee Chair: Nikki Dzialowy
The Honors and Awards Committee has been working to clarify and bring to light the different honors and awards we offer. Recommended Changed to Honors and Awards:
3 Honors. Honors are a recognition of an AZFA members, team or organization nominated for outstanding work that supports the AZFA mission and goals. Nominated awards would be reviewed and decided on by the Board and Awards committee. These would include a small trophy and a gift card.

3 Awards at the annual conference – fun, connected through Whova, but used to bring attention to who we are and what we do. Light hearted and engaging during the conference - small gift card and recognition at closing banquet.
Honors
President's Honor
"contribution to the image of AZFA." Nominees for this award are individuals or teams that have contributed to the image of AZFA by one or more of the following: a facilities improvement that is a significant contribution to conservation, meeting sustainability initiatives via goals and actions, substantial facilities projects that support animal welfare, maybe even an incredible AZA inspection with little to no lesser or major concerns especially in the facilities section. Someone who is "mission driven." Jack Eve was an early President of AZFA. He was direct and known for being straight forward. His participation in AZFA was instrumental in the development of the AZFA mission and what it is today. Nominees for this award are individuals that go above and beyond, not just with AZFA but their actions continue the mission to build knowledge, grow our collective network, and push one another to continue to build the best habitats in the zoo and aquarium world.
Conservation Member of the Year
This would be a trackable award using data from AZA Green Practices Committee. Data is submitted annually that includes building square footage and utility usage and compares it from year to year. Who is making the most significant impact from year to year. Looking at the change over the years, it's not just about the expensive projects, but everyone who can make a few small changes each year and ultimately creates an impact to their energy usage. This category would not require a nomination but would be determined via the Honors and Awards committee reviewing AZA submitted data.
Safety Member of the Year
This would be an individual nominated by their peers for being a leader in a safe culture. They could have researched and implemented a new and improved training, or solved a serious safety concern in their organization that might required some out of the box thinking.
Awards
Outlet participation/ Best Article award
Post all of the Outlets over the last year somewhere in Whova to allow folks to review and vote on them throughout the conference.
MacGyver Award
Individuals post pictures or videos of moments they were extra creative. We can run a slide show through the ending event if possible and folks can vote on the photos through the Whova app, throughout the conference.
Education ratings and Classroom Review
If we encourage folks to vote and give reviews, will we have a better response to education reviews? The individual who rates and reviews the most sessions gets an award?
Fun Photos From Our Members!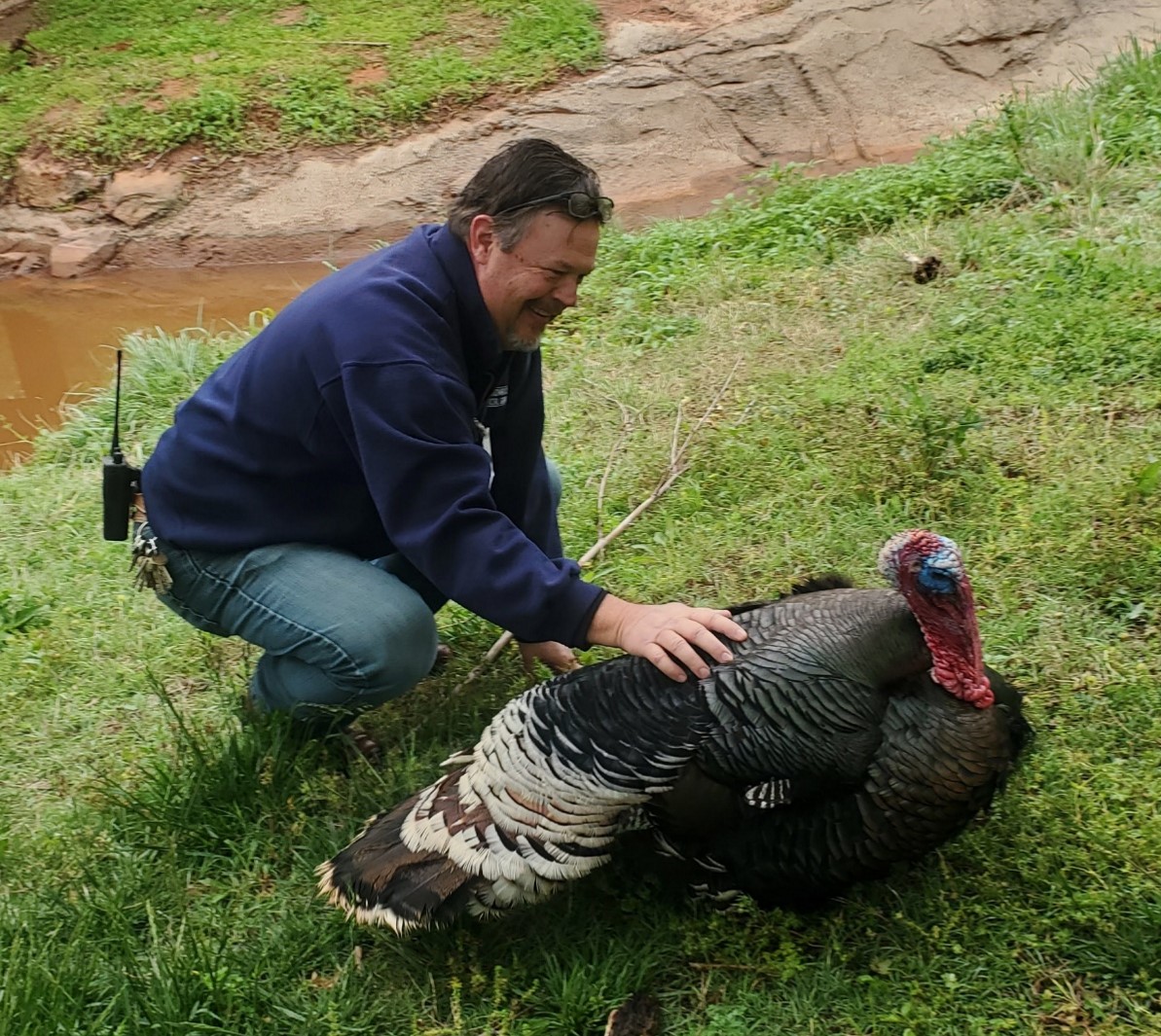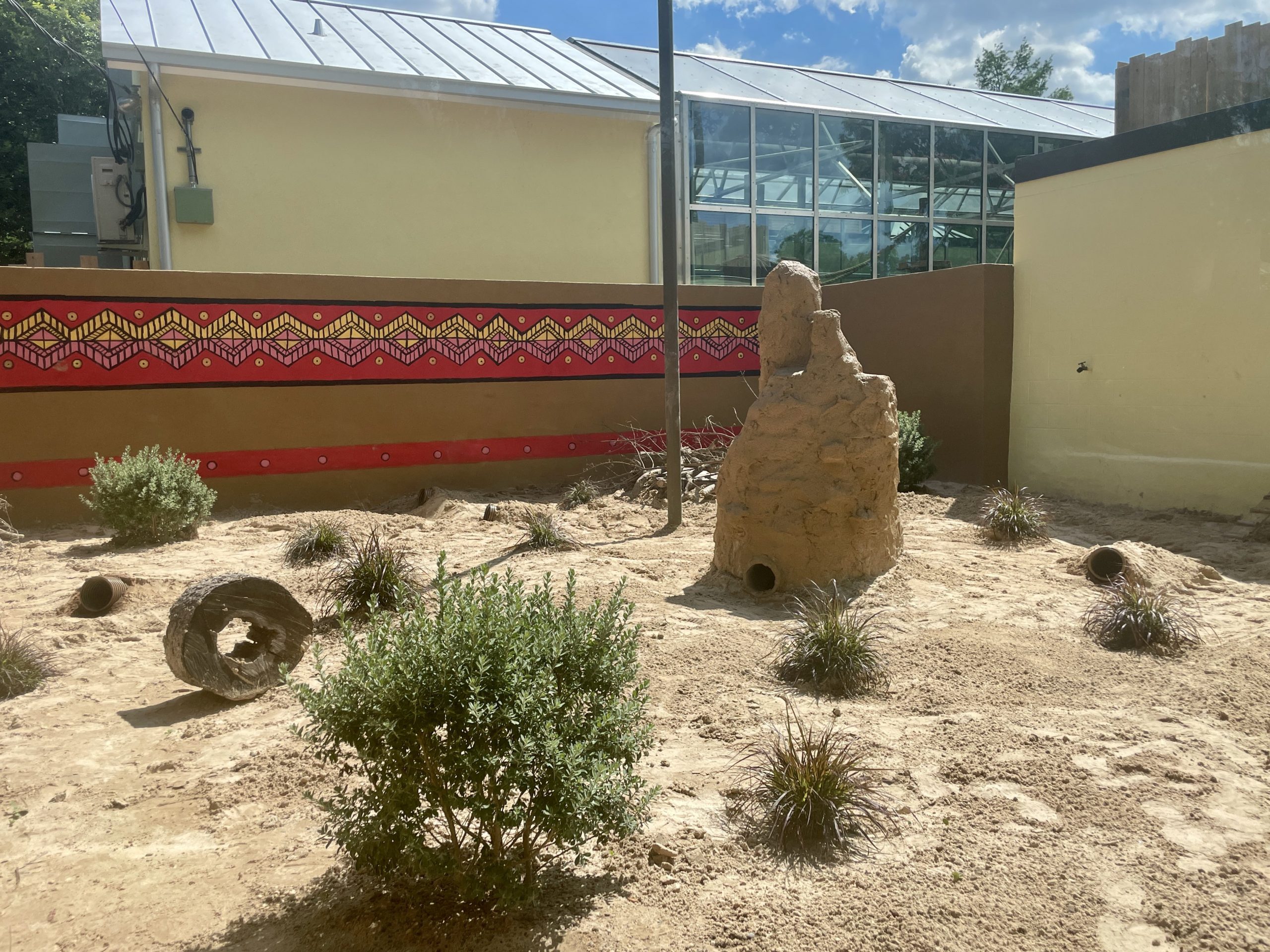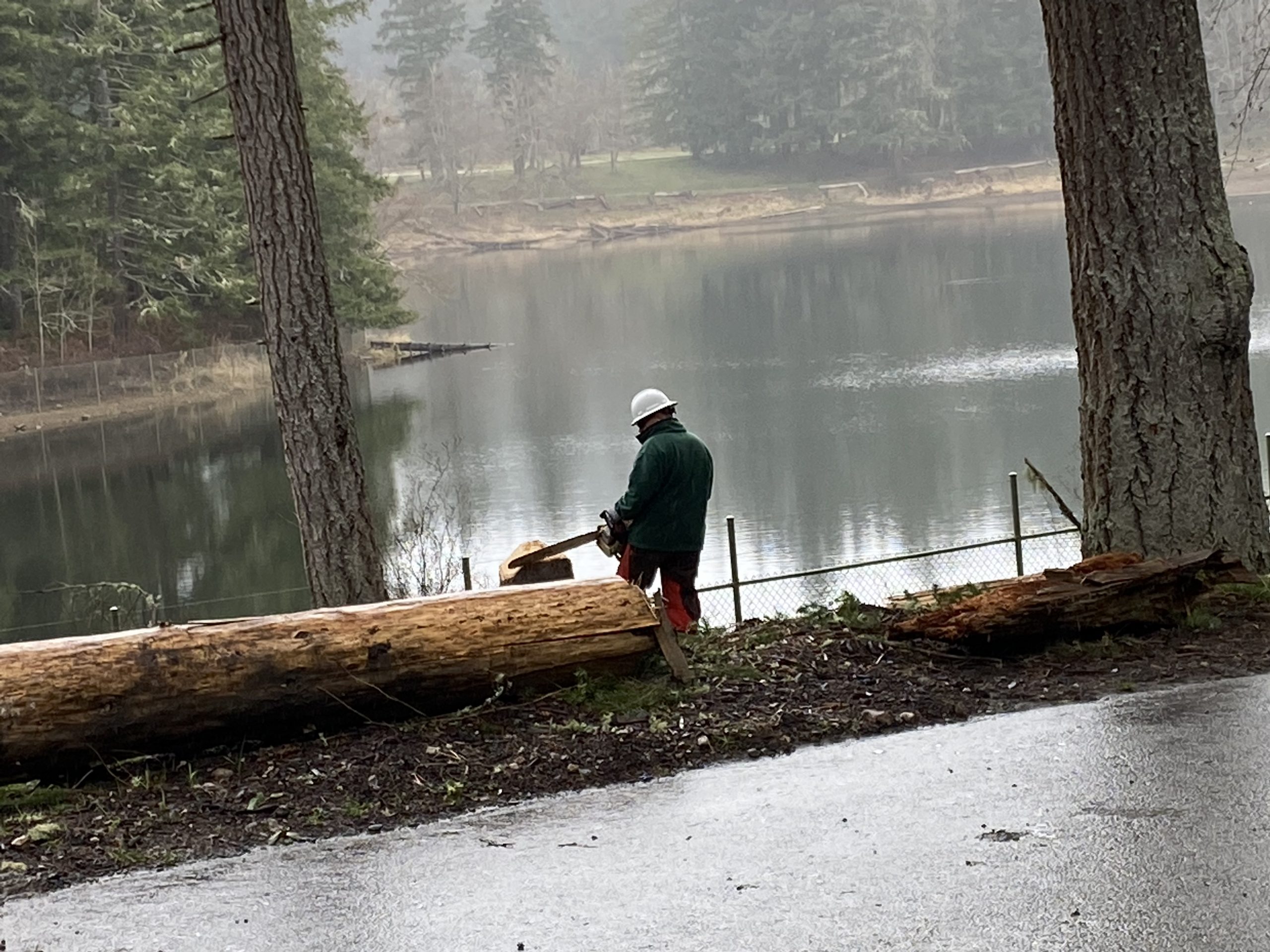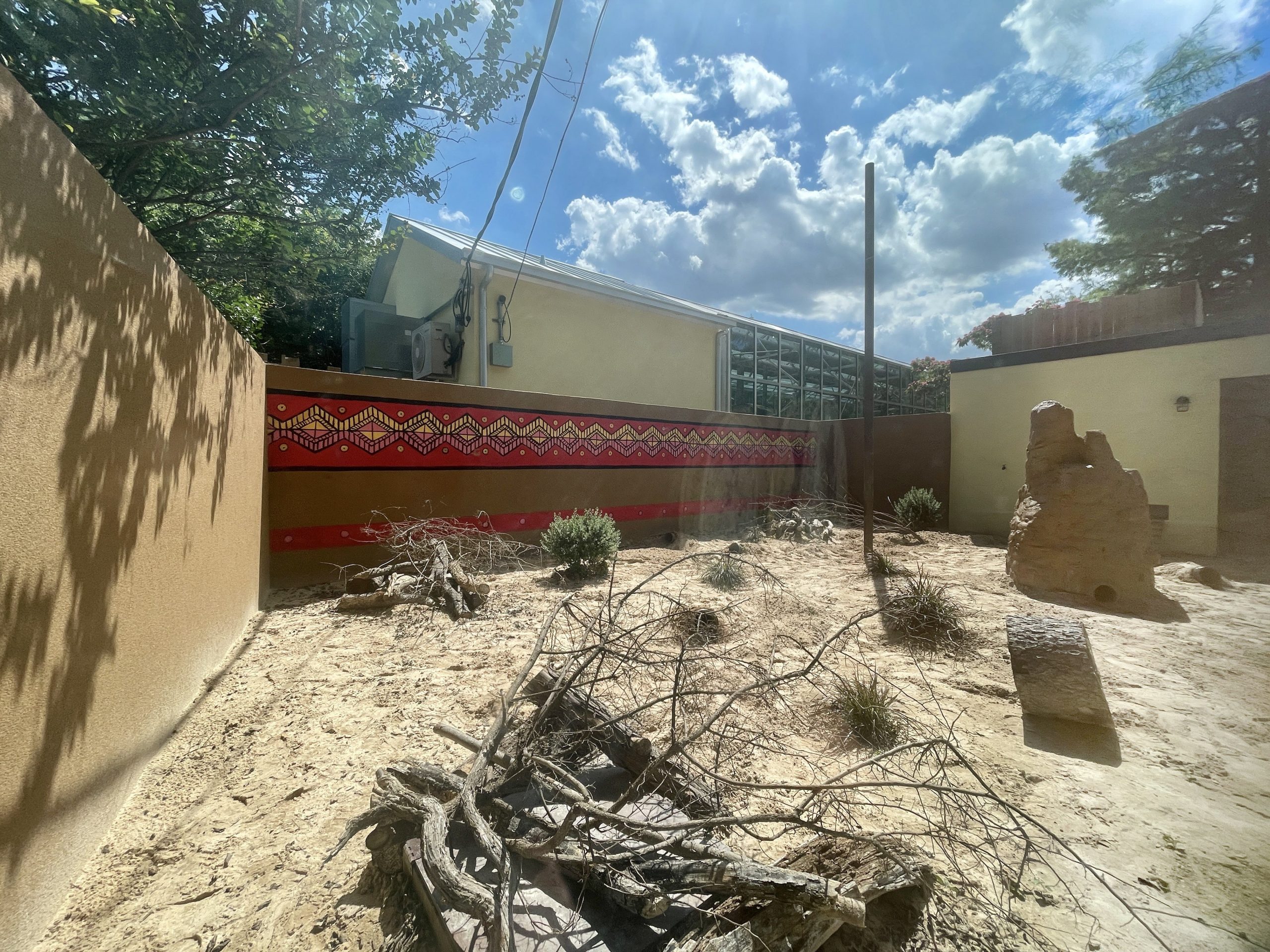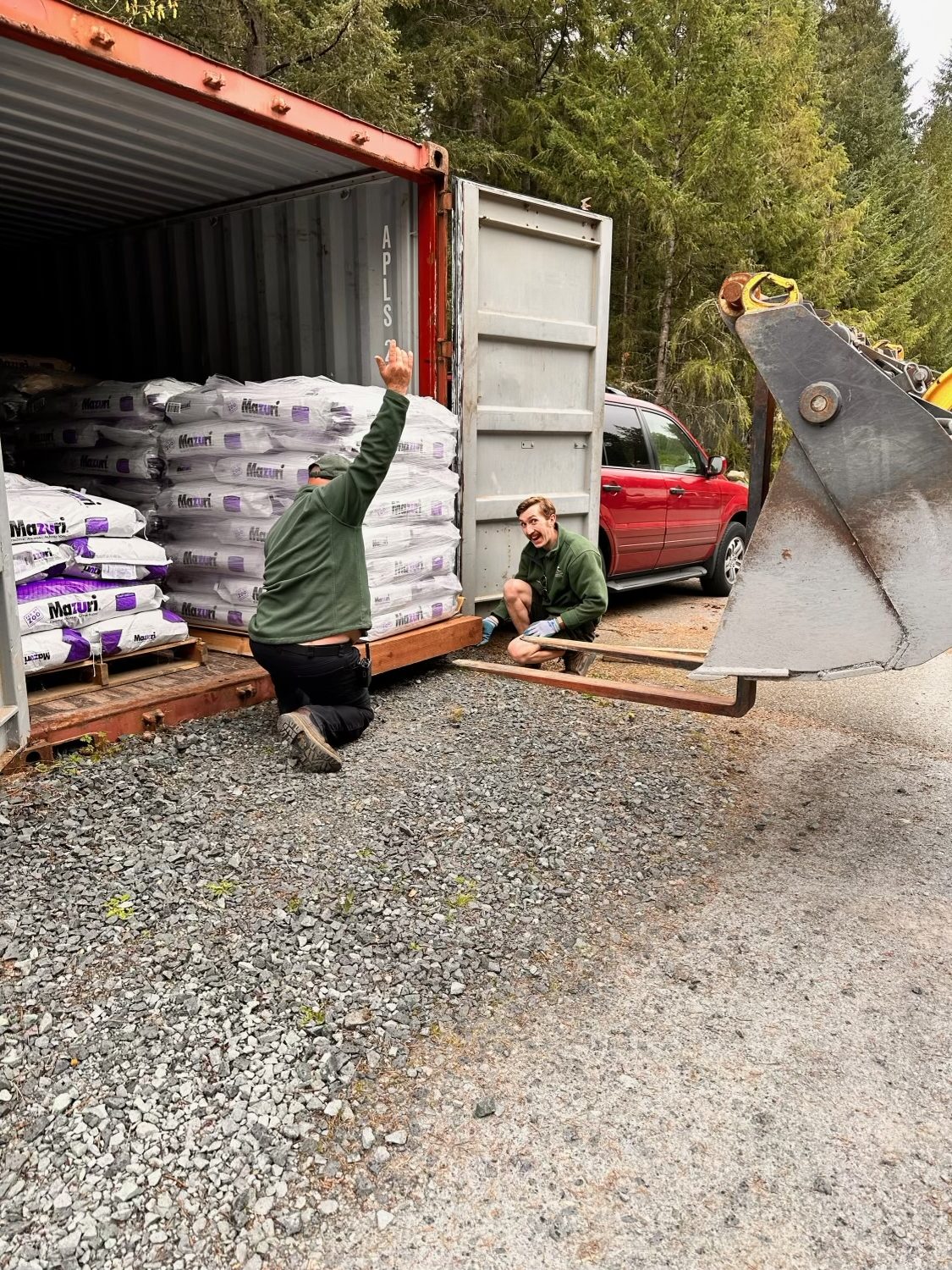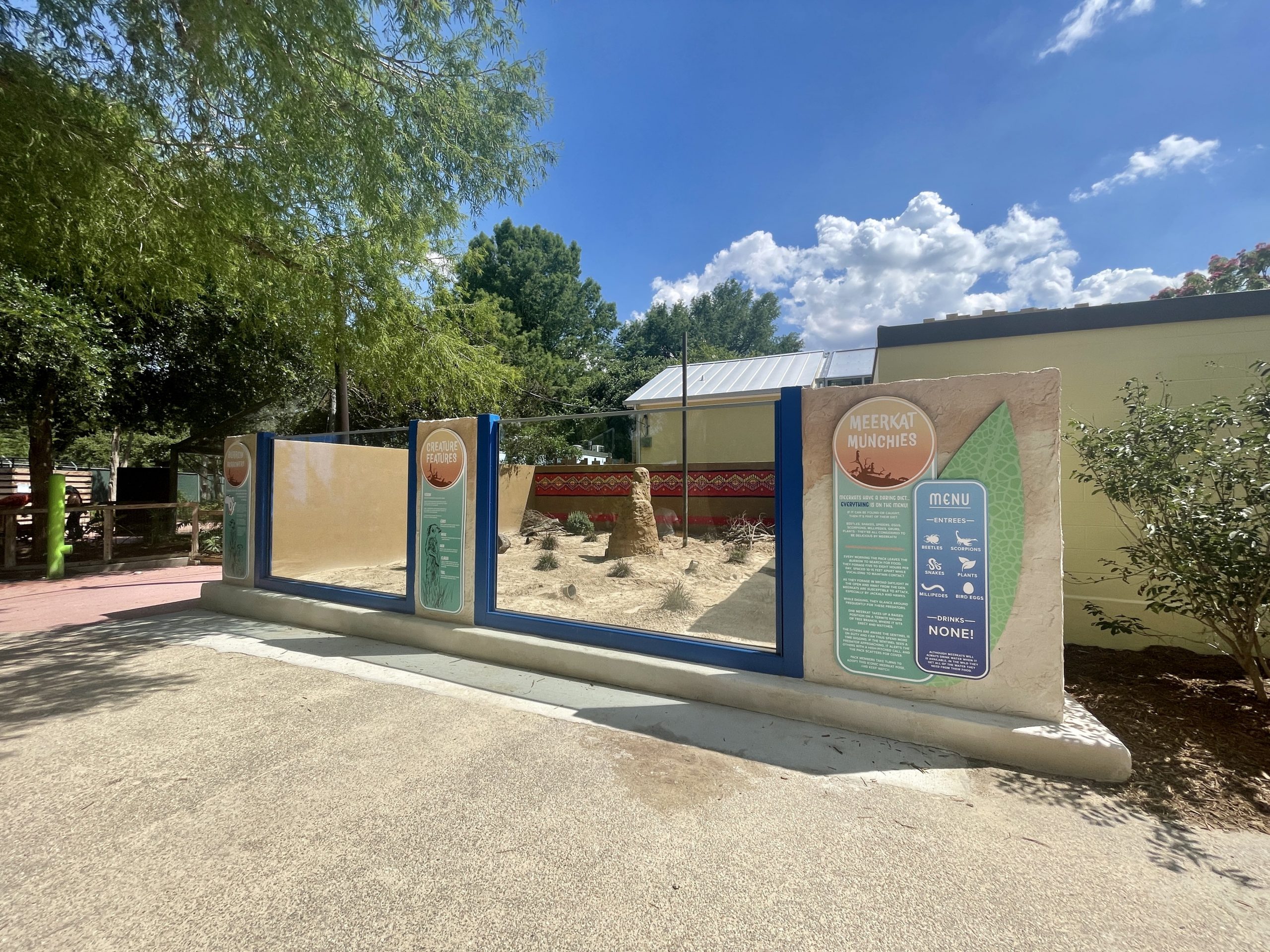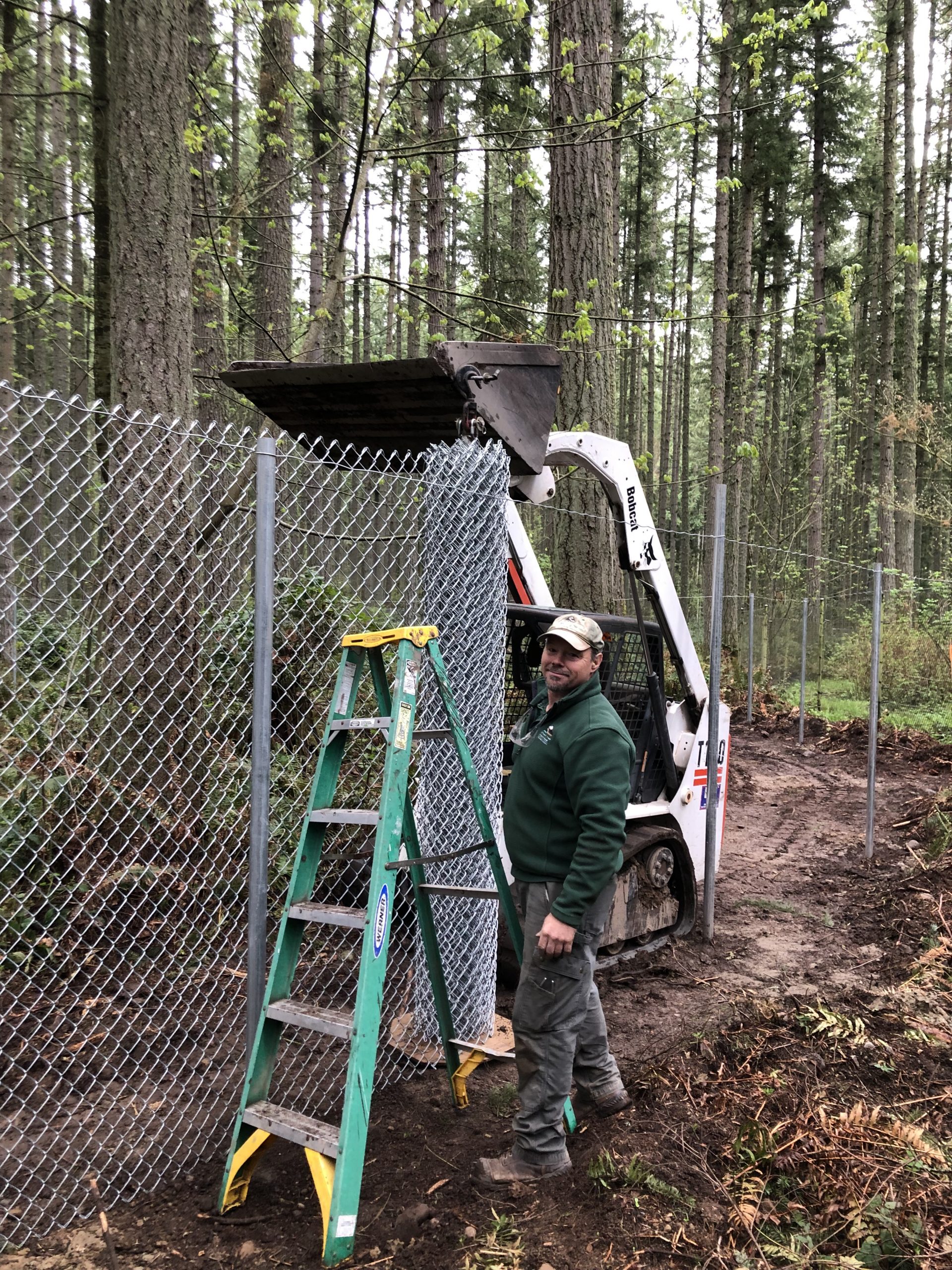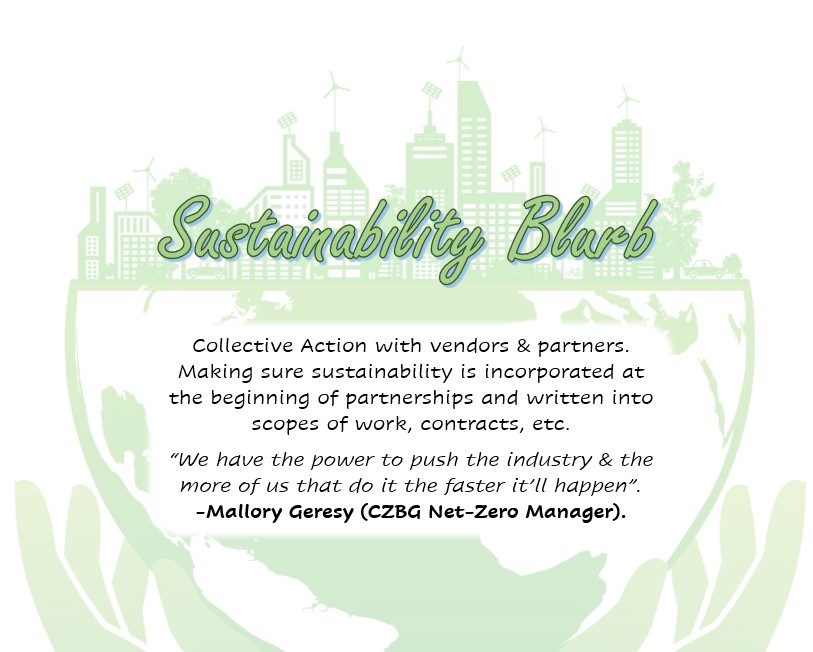 Thank You to our vendors for their continued support!!