Are You Plugged In?
Welcome to our digital news page! We're hoping this page will engage our members an keep them updated with committee and conference happenings, safety and sustainability tips and an opportunity to show off the hard work we are all doing. We've also created a space for getting to know the board.
This page was updated on 11/19/2023
Tik Toks and Other Exciting Updates
2023 Conference Wrap Up!
Thank you to everyone that made it to Louisville for the conference. An extra thank you to those that took the time and energy to present. Our conference would not be a success without your efforts!
The Louisville 2023 Conference Presentations are available here.>> 2023 Conference Presentations
2024 Conference Planning is Underway!
The Conference Committee is excited to be planning the 2024 AZFA conference, hosted by Audubon Nature Institute. Thank you to Trey and Marco for their hard work! We have locked in our hotel contract at the Hilton Riverside.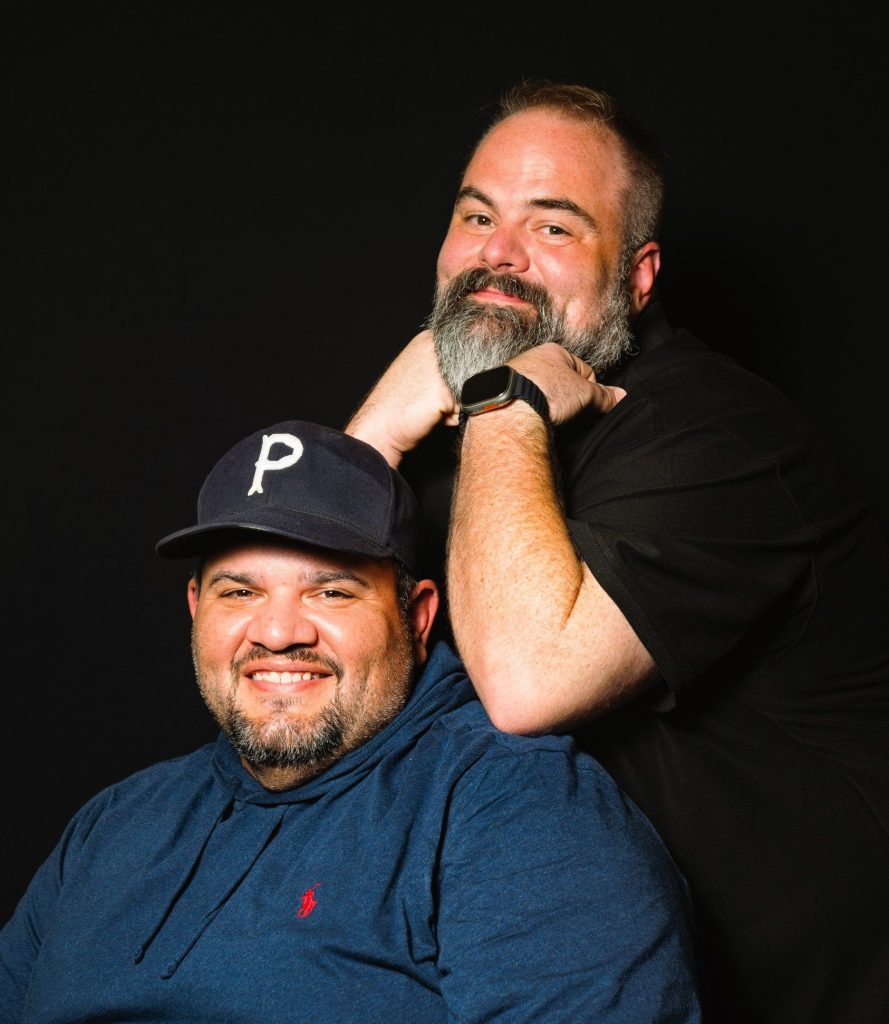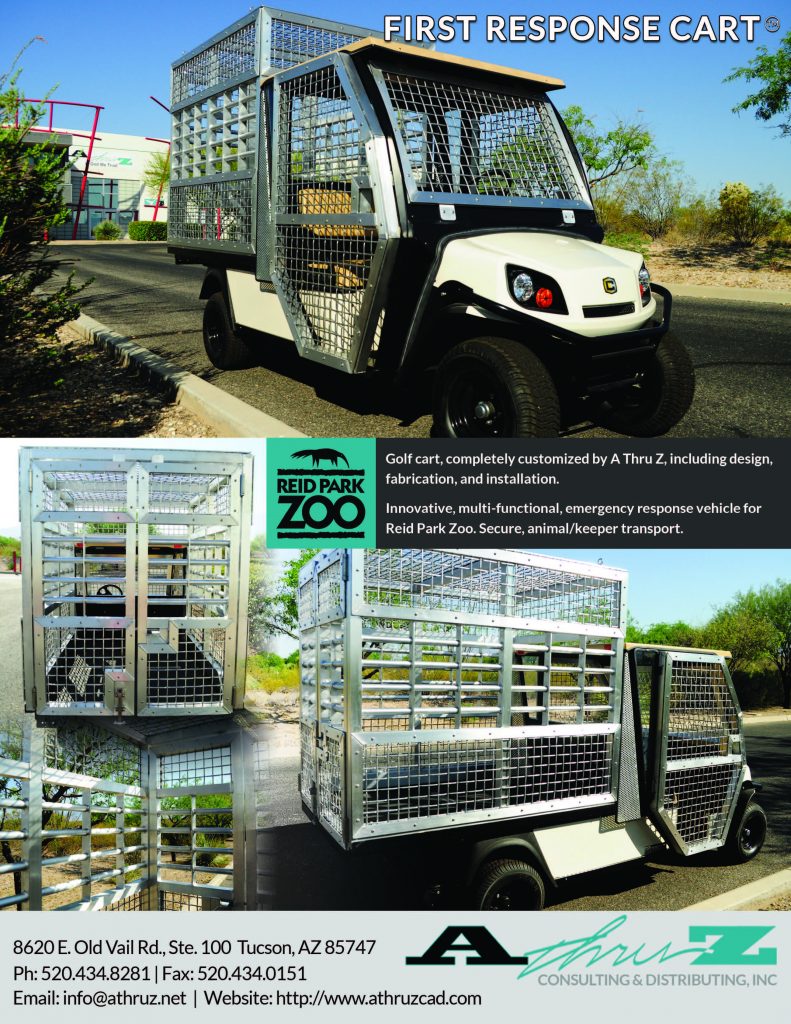 Update to the Membership Levels
Updated Membership levels and the pricing associated with them. Effective in 2024.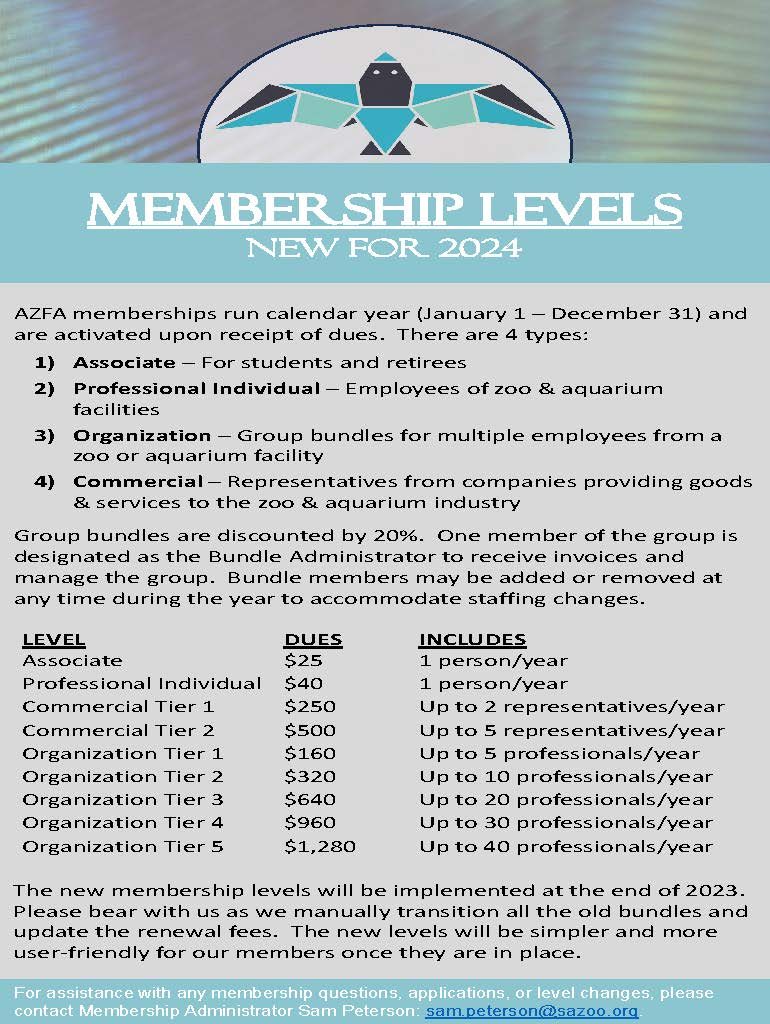 Get to Know Your Board!
John Borgmeyer
AZFA Board of Governors
John Borgmeyer has been with the Woodland Park Zoo full time since 2007, working in a variety of roles including Exhibit Technician, WildLights Installation Coordinator,
and Exhibits Manager. He currently holds the position of Sr. Manager of Exhibits & Maintenance (interim). John and his team focus on providing exceptional animal welfare in naturalistic exhibits by mimicking natural habitats whenever possible, combining the increasing use of data and keeper collaboration with specialized materials and artistic expertise to result in sustainable and enriching experiences. John holds certificates in both Project Management and Facilities Management from the University of Washington as well as the Facility Management Professional credential from IFMA. Outside of work, John enjoys chasing his nine-year old Black Labrador up mountains, having National Park adventures with his wife, and
rooting for his hometown St. Louis Cardinals, keep him on his toes.
How long have you been with Woodland Park Zoo?
I've been with WPZ for a little over 20 years. I started as a temporary Exhibit Technician, earned a fulltime Exhibit Technician job in 2007. Since then I have held various positions including WildLights Installation Coordinator, Exhibits Manager and currently am the Director of Exhibits and Maintenance.
What did you do before working at the zoo?
Before working at the zoo, I was a scenic carpenter at various professional theaters in the Seattle area, including the Seattle Repertory Theatre, Seattle Opera, Seattle Children's Theatre, and the Pacific Northwest Ballet.
What are your favorite outdoor activities in Washington?
My favorite outdoor activities in Washington include hiking, snowshoeing, and going to baseball games at T-Mobile park when the roof is open, especially when the St. Louis Cardinals are in town.
Do you have any pets? Tell us about them!
By far my favorite animal is Nanook. She is our 10 ½ year old black lab. Amy and I have her since she was 8 weeks old. Nanook is the perfect pup. She is incredibly kind and has trained all our neighbors to give her belly rubs whenever they meet her. She had boundless energy when younger (the bigger the stick the better) but is now content to (mostly) sit next to me and watch the sunrises on trips to the beach.
What is your favorite project that you have had the opportunity to be involved with?
a. Of all the projects I have had the privilege of working on at the zoo, I think the Rhino Substrate Replacement Project has been one of the most rewarding. We have two Greater One Horned Rhinos, Taj and Glenn, that moved into our elephant barn. Prior to moving in, WPZ installed 1" rubber floors over concrete and had a compact sand substrate in the exhibit. It became obvious within a short time that the substrates were not sufficient to avoid chronic foot disease. We made the choice to have a two phased approach to the exhibit modifications. Phase one was the removal of the concrete floor and the installation of 2' of hardwood chips in the largest of the barn rooms. Phase two was to install the same depth of wood chips over the two acre exhibit. I'm very happy to say that outcome has been successful. #HappyRhinoFeet
Which board member do all of you want to know more about?
Welcome New Members!
Since April 2023
Ken Kroeger, Project Manager Woodland Park Zoo
Ted Blazer, Vice President - Urban Development Doppelmayr USA
Darian Fonticiella, Construction Manager Zoo Miami
Adam Hoeft, Maintenance and Facilities Northeastern Wisconsin (NEW) Zoo
Steven Perez, Building Maintenance Supervisor Albuquerque Bio Park
Silvestre Gomez, Manager, Facilities Houston Zoo, Inc.
Bill Almond, Topeka Zoo
Austin Chipperfield, Maintenance Tech 1 Tennessee Aquarium
Stephane Poulin, Director of Living Collections, Maintenance, and Exhibits Arizona-Sonora Desert Museum
Jeff Spurgin, Carpenter Tennessee Aquarium
John Wynne, Plumber Tennessee Aquarium
Chris Meenach, Hydroponics Specialist / Horticulture Supervisor Cheyenne Mountain Zoo
Vicky McNamar, Project Superintendent & Rides Regulatory Compliance Specialist Cheyenne Mountain Zoo
Hector Escutia, Facility Manager Georgia Aquarium
Tim Forbes, Carpenter St. Louis Zoo
Robert Patton, Lead Electrician Saint Louis Zoo
Mason Totten, Facility & Safety Program Specialist Woodland Park Zoo
Maria (Mo) de la Piedra, Project Manager Houston Zoo, Inc.
Gretchen Foust, Project Manager Houston Zoo, Inc.
Candace Bingham, Director, Procurement Saint Louis Zoo
Shannon Cunningham, Life Support Supervisor/ Dive Safety Officer Utah's Hogle Zoo
Caroline Katsiroubas, Director of Marketing Freight Farms
Nader Mahrish, Bundle Administrator Ozone Water Systems
Christopher Tippie, CFO Frog Creek Partners
Dave Mugford, Supervisor, Electrical & Plumbing Toronto Zoo
Jeff Burks, Relationship Manager Key Green Solutions
Shawn Shavor, Director of Facilities Audubon Nature Institute
Max Weber, Chief Marketing Officer Weber Group
Shaena Mohammed, Trade Show Manager AC RadioCom
Beth Genz, Senior Maintenance Specialist - Exhibits Cheyenne Mountain Zoo
Alexandra Keating, Midwest Regional Sustainability Coordinator The SSA Group
Keith Uyekawa, Aquarium & Zoo Development Manager West Asahi America, Inc.
Shayne Mister, Contracting Officer Technical Representative (COTR) National Zoological Park Washington DC. 20008
Ryan McAleer, Southwest Ohio Promotion Director Ohio Concrete
Dazzmin Dabish, Project Manager Detroit Zoological Society
David Gadalla, Senior Project Manager Clancy & Theys
Philip May, Senior Superintendent Clancy & Theys
Steve Zajacs, District Sales Manager Asahi-America
David Benhart, Director, Facilities Management Brookfield Zoo
Katie Blevins, Facilities Administrative Assistant Cincinnati Zoo & Botanical Garden
Erin McNally, Director of Crisis Response Growing Resiliency for Aquarium and Zoo Employees
Megan O'Keefe, Sustainability Project Manager Cincinnati Zoo & Botanical Garden
Kristin McLeod, Marketing Manager Asahi/America
Susan Bagby, Inside Sales & Marketing Coordinator Delta Hydronics, LLC
Steve Smith, Director Facilities & Animal Care ECHO Leahy Center for Lake Champlain
Sabrina Brentin, LSS Tech Point Defiance Zoo & Aquarium
James Burton, Maintenance Tech Point Defiance Zoo & Aquarium
Stephen Drew, LSS Tech Point Defiance Zoo & Aquarium
Cera Webb, Custodial Point Defiance Zoo & Aquarium
rEcent Forum Posts?
Have you checked out the forum lately? Here are some recent posts that folks are looking for some help or answers on!
Glass Thickness for Anteater Exhibit
Tony Dawson
Does anyone have anteaters behind glass and what would be the thickness of the glass.
Clark Waldram Conservation
2023 Virtual Auction Raised $3,157
The AZFA annual Auction raises funds for the Clark Waldram Conservation Fund. Clark started working at the Kansas City Zoo in April of 1996. He immediately fell in love with working there as the Maintenance Supervisor; he also loved all the animals and enjoyed exhibit design and construction. Once Clark attended his first AZFA Conference he was hooked on the love and knowledge of its members. He wrote multiple articles for the AZFA newsletter and was awarded a free trip to the Calgary, Canada Conference in 2000. He was beyond excited to attend, but sadly never made it because of the crash that took his life on September 18, 2000.
The Clark Waldram Conservation Fund was created in honor of his passion and energy for conservation projects in the exhibit world. The fundraising began as an auction with the hopes of using a little money to go a long way when paired with our innovative spirit. Since then, the fund has provided zoos and aquariums with everything from professional expertise to much-needed supplies and building materials for conservation projects both local and worldwide.
Our most recent projects have included supporting the Punta San Juan Program and their need for constructing temporal housing and partnering with Oklahoma City Zoo Curator of Herpetology to aid in habitat restoration activities designed to protect, expand, and connect the habitats of the critically endangered Guatemalan Beaded Lizard and Campbells Alligator Lizard.
Recent Clark Waldram Grant Funded Project Reports
Upscaling habitat restoration efforts for the conservation of Heloderma charlesbogerti and Abronia campbelli
Oklahoma City Zoo and Fundesgua
Campbell´s Alligator Lizard (Abronia campbelli) and the Guatemalan Beaded Lizard (Heloderma charlesbogerti) are critically endangered due to the decline in extent, connectivity, and quality of habitat due to unsustainable agricultural practices. Our investigations have culminated in the discovery of new distribution areas for both species. Campbell´s Alligator Lizard presents two new distribution zones that are completely disconnected from the original distribution zone; therefore, it is urgent to increase and connect these three known distribution zones for the species. We recently discovered a new population of H. charlesbogerti and subsequently established a new natural reserve the "Dry Forest Biotiope" to conserve the forest harboring this population. This area requires habitat restoration within and around the reserve borders.
The pressing need for broadening current habitat restoration efforts for both species, ignited by new scientific advancements, matches the increased involvement of local people. This situation creates a momentous turning point and opportunity for the program to expand habitat restoration efforts. To meet the project needs we will increase our efficiency through the application of technical tools to improve nursery irrigation and the planting processes. With the support of the Clark Waldram Conservation Fund, we are ensuring results at the desired scale, quality, and time needed for the conservation of Campbell´s Alligator Lizard and the Guatemalan Beaded Lizard.
Continue reading the report HERE
Fun Photos From Our Members!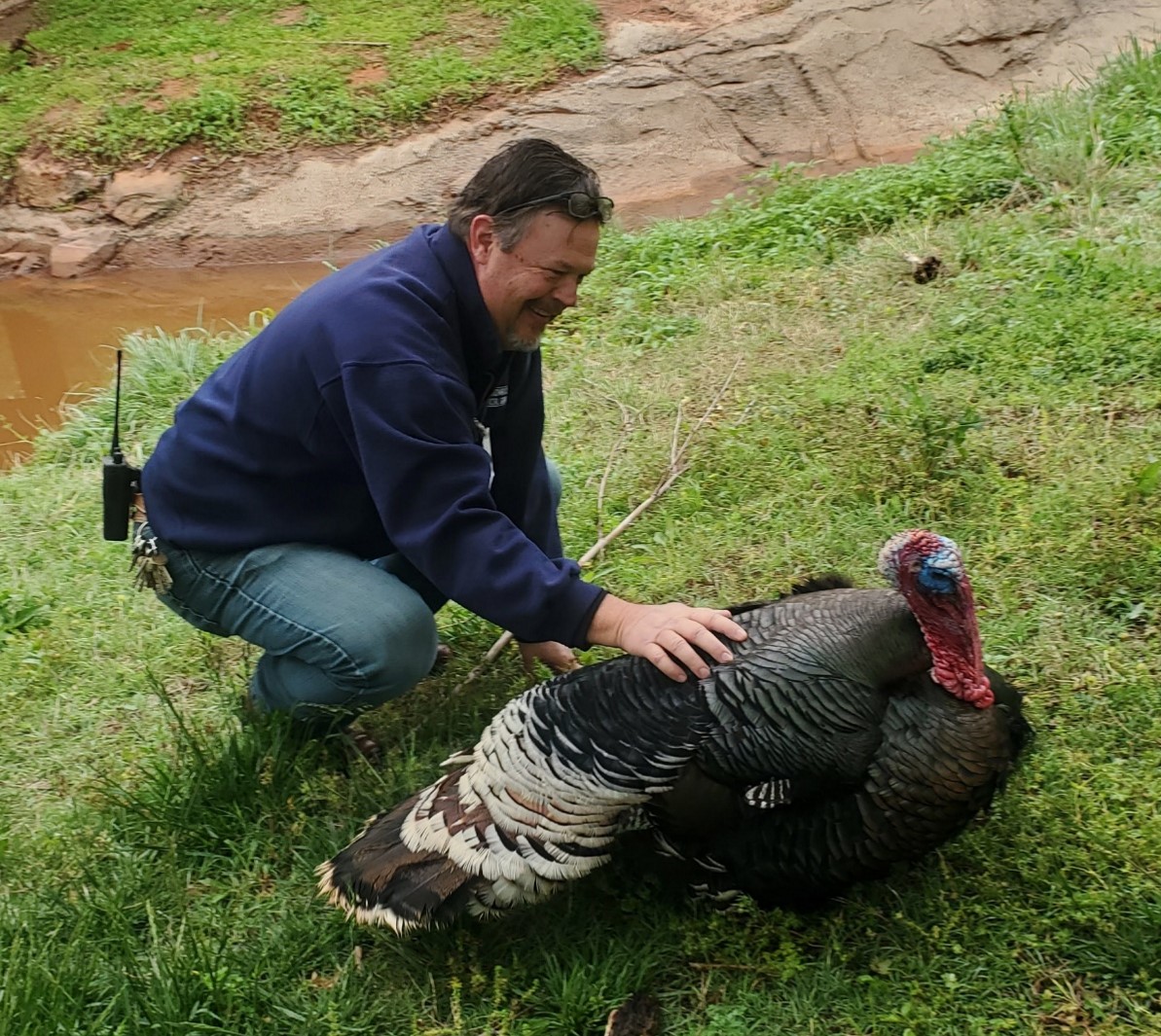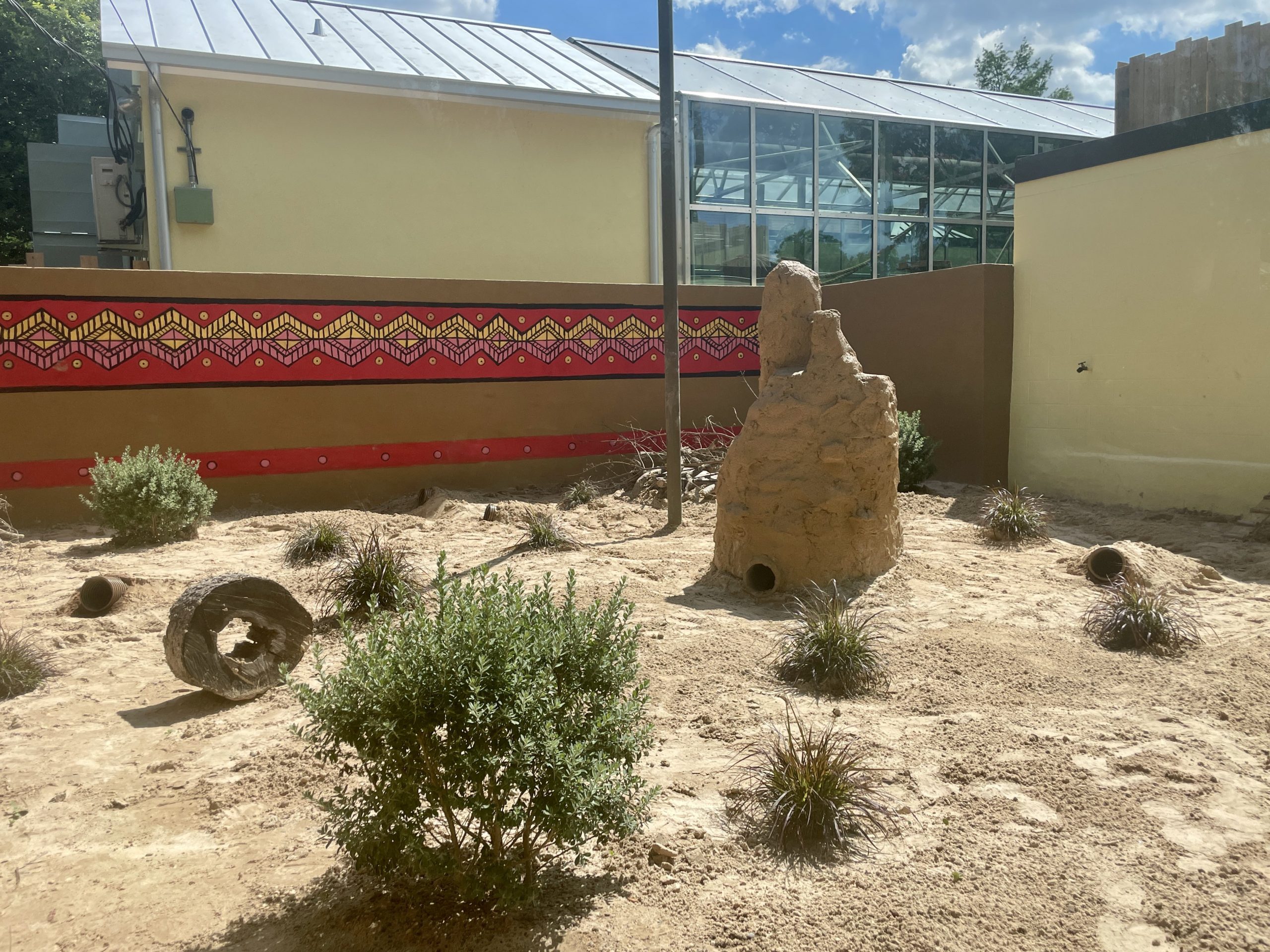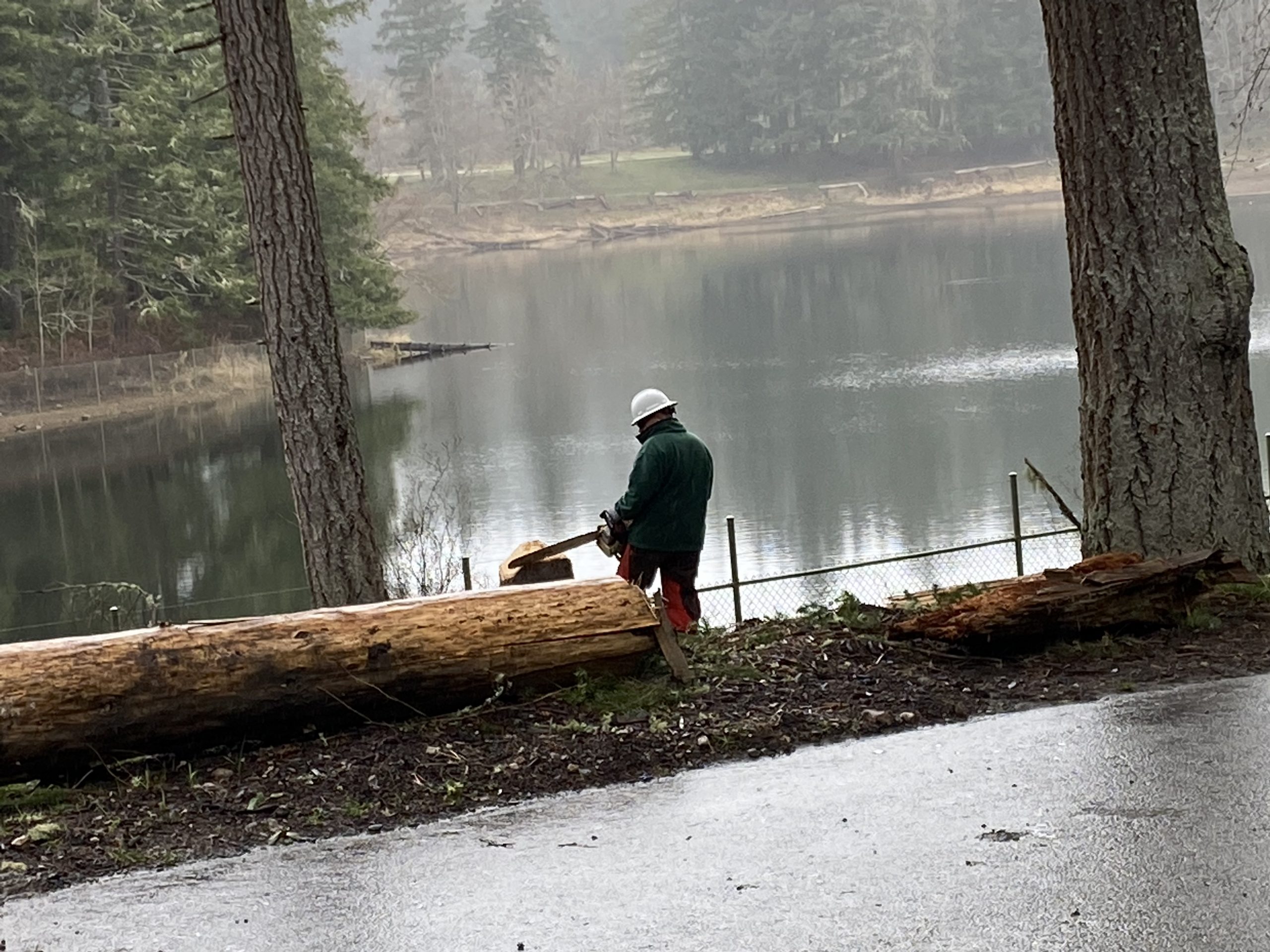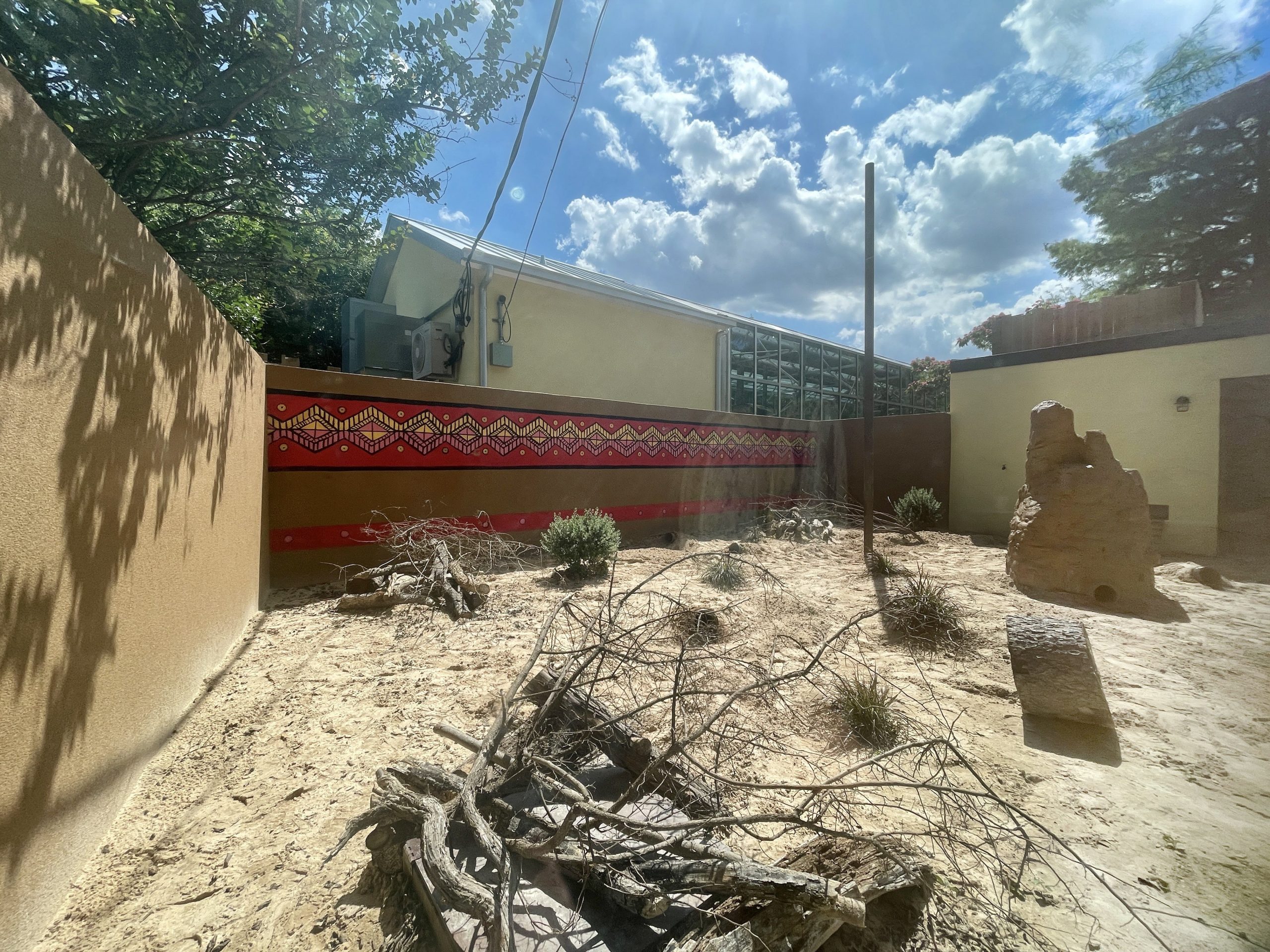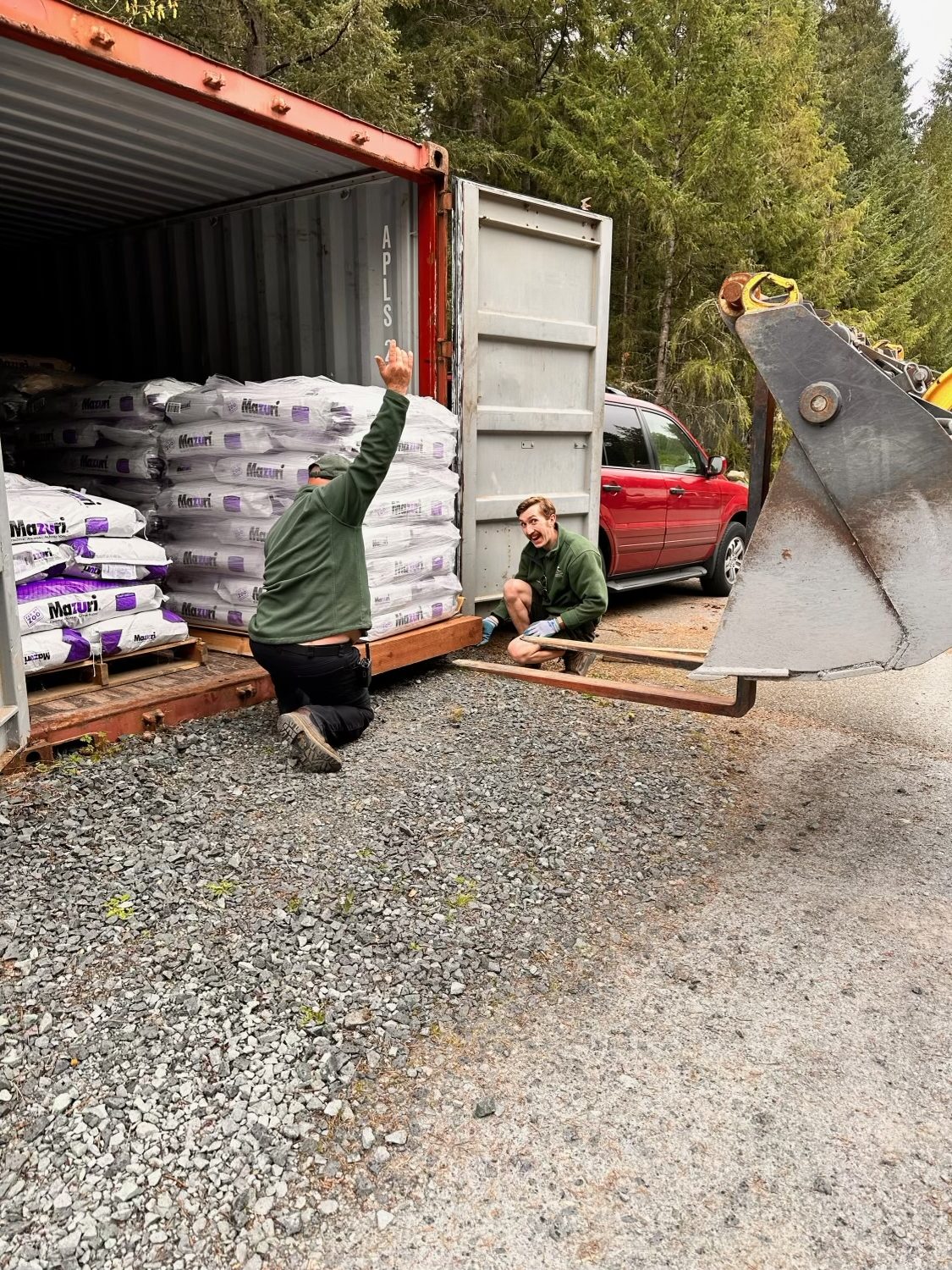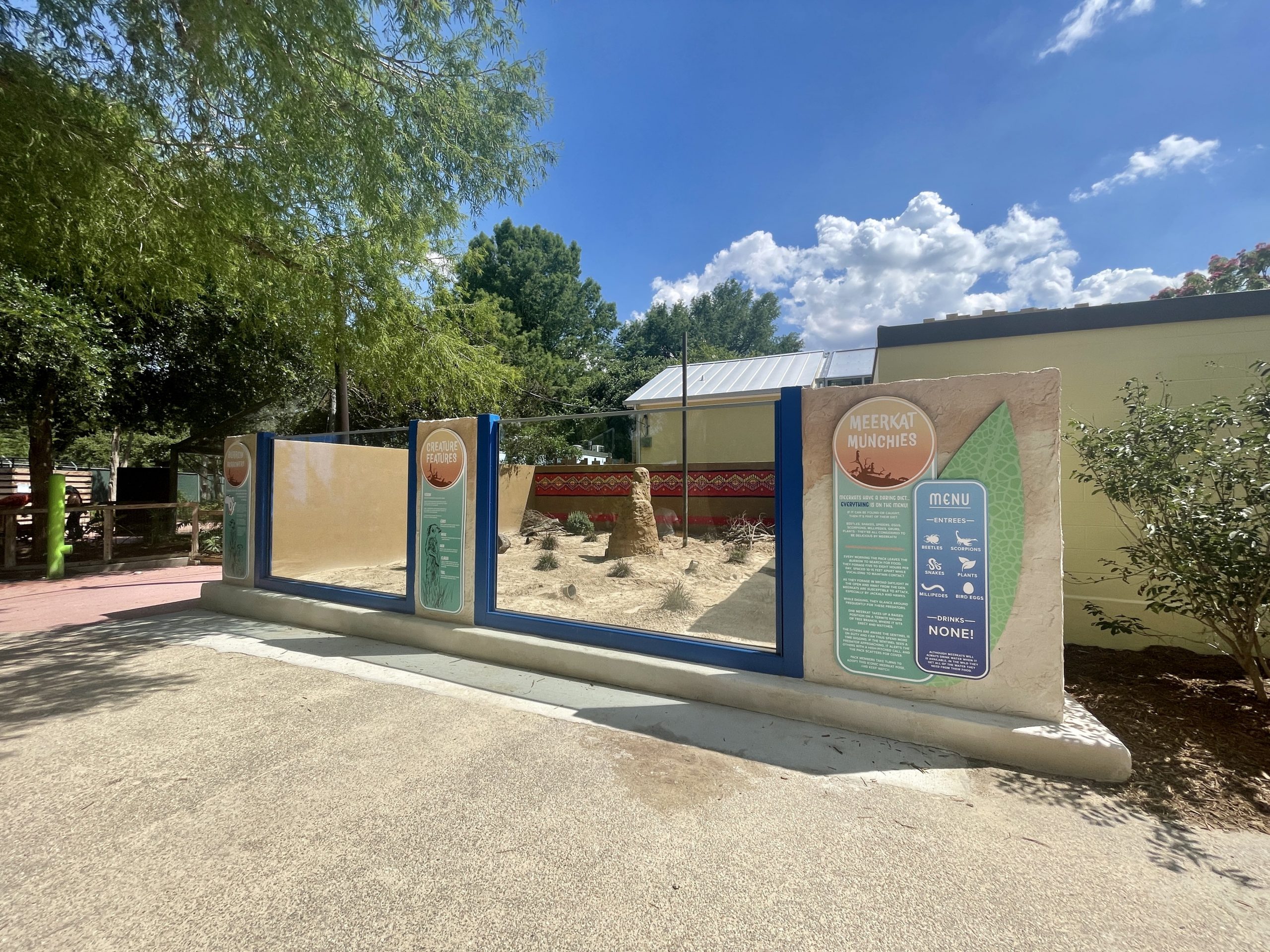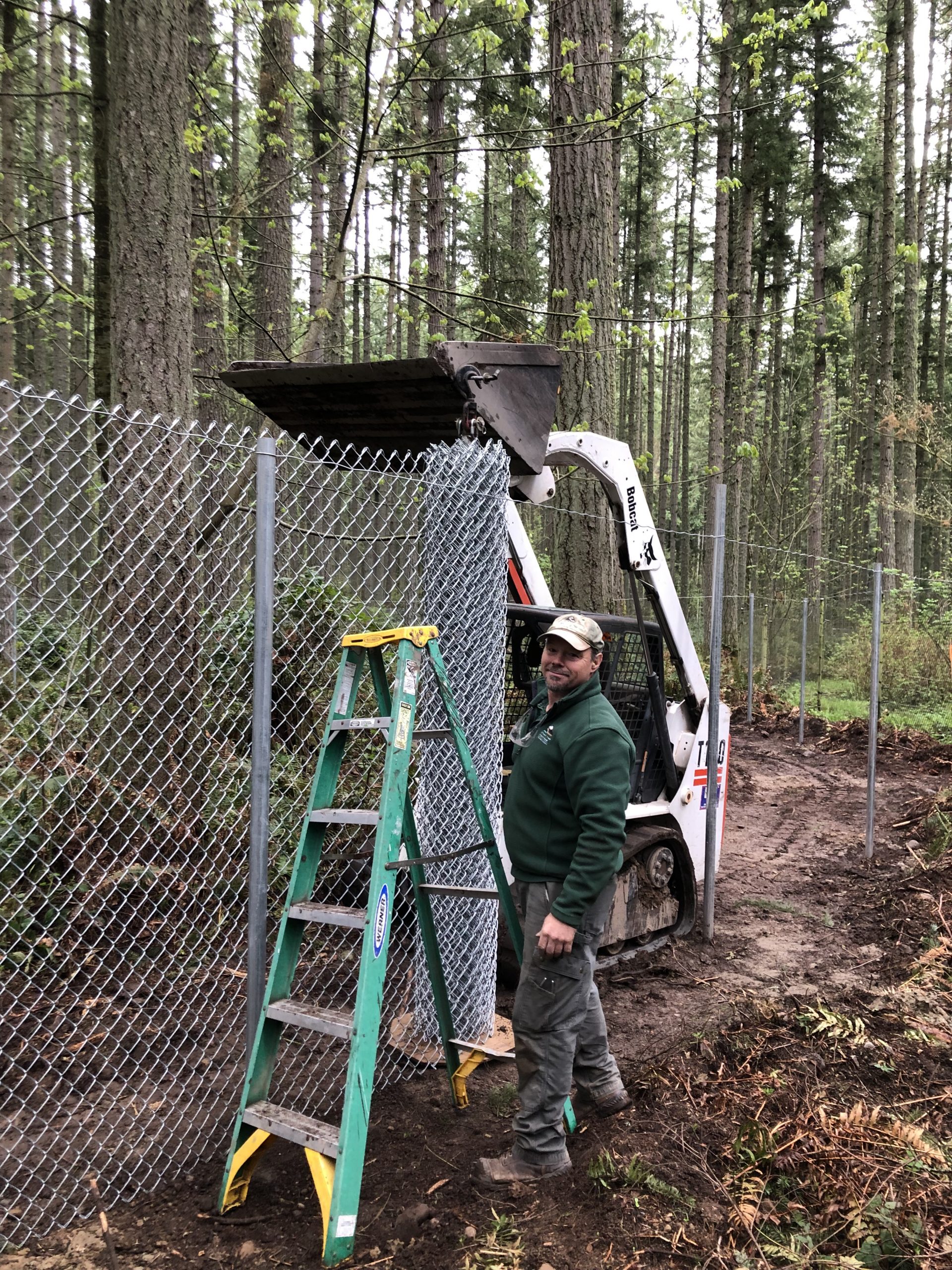 Honors and Awards Committee
Committee Chair: Nikki Dzialowy
The Honors and Awards Committee has been working to clarify and bring to light the different honors and awards we offer. Recommended Changed to Honors and Awards:
3 Honors. Honors are a recognition of an AZFA members, team or organization nominated for outstanding work that supports the AZFA mission and goals. Nominated awards would be reviewed and decided on by the Board and Awards committee. These would include a small trophy and a gift card.

3 Awards at the annual conference – fun, connected through Whova, but used to bring attention to who we are and what we do. Light hearted and engaging during the conference - small gift card and recognition at closing banquet.
Honors
President's Honor
"contribution to the image of AZFA." Nominees for this award are individuals or teams that have contributed to the image of AZFA by one or more of the following: a facilities improvement that is a significant contribution to conservation, meeting sustainability initiatives via goals and actions, substantial facilities projects that support animal welfare, maybe even an incredible AZA inspection with little to no lesser or major concerns especially in the facilities section. Someone who is "mission driven." Jack Eve was an early President of AZFA. He was direct and known for being straight forward. His participation in AZFA was instrumental in the development of the AZFA mission and what it is today. Nominees for this award are individuals that go above and beyond, not just with AZFA but their actions continue the mission to build knowledge, grow our collective network, and push one another to continue to build the best habitats in the zoo and aquarium world.
Conservation Member of the Year
This would be a trackable award using data from AZA Green Practices Committee. Data is submitted annually that includes building square footage and utility usage and compares it from year to year. Who is making the most significant impact from year to year. Looking at the change over the years, it's not just about the expensive projects, but everyone who can make a few small changes each year and ultimately creates an impact to their energy usage. This category would not require a nomination but would be determined via the Honors and Awards committee reviewing AZA submitted data.
Safety Member of the Year
This would be an individual nominated by their peers for being a leader in a safe culture. They could have researched and implemented a new and improved training, or solved a serious safety concern in their organization that might required some out of the box thinking.
Awards
Outlet participation/ Best Article award
Post all of the Outlets over the last year somewhere in Whova to allow folks to review and vote on them throughout the conference.
MacGyver Award
Individuals post pictures or videos of moments they were extra creative. We can run a slide show through the ending event if possible and folks can vote on the photos through the Whova app, throughout the conference.
Education ratings and Classroom Review
If we encourage folks to vote and give reviews, will we have a better response to education reviews? The individual who rates and reviews the most sessions gets an award?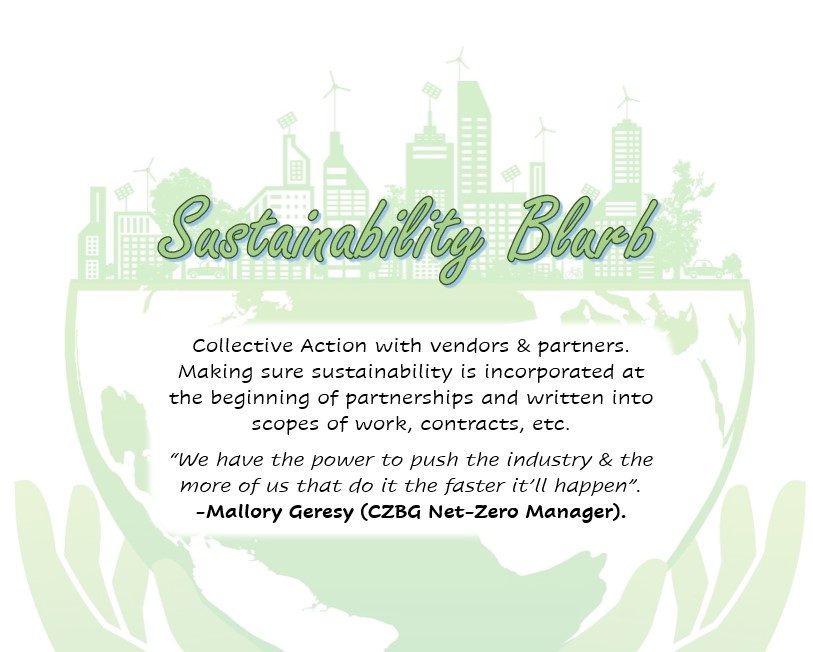 Thank You to our vendors for their continued support!!